The Gathering is a group of creative souls (musicians, artists, traditionalists, nationalists, thinkers, philosophers, traditional environmentalists…etc) who have come together to promote, perform and celebrate Drew's style of Rock & SoulFolk Music. Drew is currently touring with a sensational rhythm section comprised of Jolly & Luke Rodenburgh. Drew has welcomed many famous & independent musicians onstage with him while on tour. As well as everything from painters creating live works, dancers, poets etc. Drew has also had the pleasure of having strong family backing over the years. Drew's parents are a constant moral support and his eldest siblings have all played a part at different points in Drew's career… both Peter & Michael were executive producers on a few of Drew's recordings & projects & his sister managed his career early on & for many years. Drew always has an arsenal of brilliant musicians, speakers, artists and supporters that accompany him on stages in various locations, regions & Nations at venues big and small. Below are just a few of these brilliant and creative souls that Drew wishes to honour and thank for their creative expertise, years of dedication and their belief and devotion in making this a better World.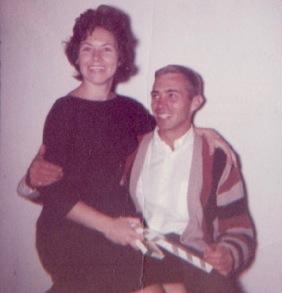 Mr. and Mrs Rouse: Drew's parents have been instrumental in his success. Drew refers to his Mom as "The woman who got me singing". Drew's Mom sang to him, his 4 brothers and sister most nights before bed when they were kids. Drew's Mom has a magical voice which she inherited from her Father, Frank. Although all of Drew's grandparents loved music his grandfather Frank was a stylish crooner and local sensation who sang on the radio back in the day. Frank's voice can be heard at the beginning of Drew's song "Beautiful Grace" which is a song about his life. Mrs. Rouse learnt from her Dad Frank and passed it on to Drew. Teaching by example she sang while cooking, in church and from the foot of the bed. Drew is still her biggest fan. Drew's Father loved Classical music & Big Band music and always had the radio on in the family home. This influenced Drew's music and possibly his politics in the years to come. Drew's Father recycled before there was a blue box/recycling bin and had an insatiable appetite for new ideas & historical concepts & was always learning & transferring knowledge. Drew remembers his Father chiming in at church with a voice that his father joked got him strapped by his teachers as a child. Mr. Rouse played a mean horn, the trumpet, with The Galt Scout House Band, a local Big Band, back in the 50's. Drew's parents bought him his first guitars, an acoustic then later an electric and always did their best to support his relentless talent.. Drew's great grandparents and grandparents, on his fathers side, opened and operated "Rouse's Music and Electric" the first music store in their area. Drew is related to the legendary Canadian singer/songwriter Gordon Lightfoot on his Father's side. Drew was very young when he first heard his Dad tell a story about Gordon and himself. As kids they would go up to their Aunts cottage on summer breaks. Their Aunt would ask Drew's Dad, Calvin, to get Gordon to go fishing or play ball… etc. He did what he was asked, but Gordon always joined in but also played his guitar on the dock thankfully. Drew's Dad always appreciated Gordon's music. Drew, as a young boy, remembers thinking, that Gordon's choice of career sounded like a good way to make a living:)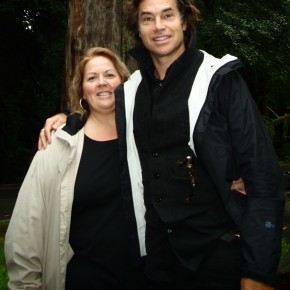 Jane Barr: Yes Jane is Drew's sister but she is also a mother of two, a wife of one and runs her own very successful HR (human resources) firm, HR Executives. Jane was Drew's brilliant and resourceful manager and booking agent for many years in the hard early years and still offers support, counselling and her expertise whenever possible.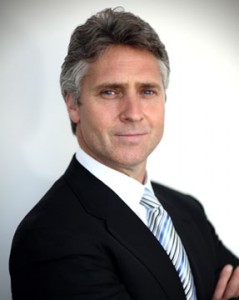 Peter Rouse: Yes, Peter is another one of Drew's big brothers. Peter heads his own very successful and long standing Executive Retain Search firm, Rouse Resources based in Toronto, Canada. Peter was executive producer on two of Drew's albums and on a few other of Drew's recordings. Peter is the man with the plan… whenever Drew calls.
Fallow Drew On Social Media: