The Gathering is a group of creative souls (musician, speakers, artists, yogi's, thinkers, environmentalists, social justice advocates and supporters) who have come together to promote, perform and celebrate Drew's style of Conscious Soul Music. Drew has welcomed everything from yogis practicing asana to painters creating live works on stage with him. Drew has also had the pleasure of having strong family backing over the years. Drew's parents are a constant moral support and his eldest siblings, Kane, Peter and sister Jane have all played a part at different points in Drew's career. Drew always has an arsenal of diverse and brilliant musicians, speakers, artists and supporters that accompany him on stages in various locations and regions at venues big and small. Below are just a few of these brilliant and creative souls that Drew wishes to honour and thank for their creative expertise, years of dedication and their belief and devotion in making this a better World.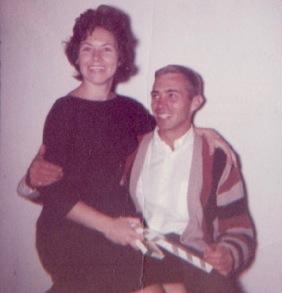 Mr. and Mrs Rouse: Drew's parents have been instrumental in his success. Drew refers to his Mom as "The woman who got me singing". Drew's Mom sang to him, his 4 brothers and sister most nights before bed when they were babes. Drew's Mom has a magical voice which she inherited from her Father, Frank. Although all of Drew's grandparents loved music his grandfather Frank was a stylish crooner and local sensation who sang on the radio back in the day. Frank's voice can be heard at the beginning of Drew's song "Beautiful Grace" which is a song about his life. Mrs. Rouse learnt from her Dad Frank and passed it on to Drew. Teaching by example she sang while cooking, in church and from the foot of the bed. Drew is still her biggest fan. Drew's Father loved jazz and always had CBC radio on in the family home. This influenced Drew's music and possibly his politics in the years to come. Drew's Father recycled before there was a blue box/recycling bin and had an insatiable appetite for new ideas and knowledge. Drew remembers his Father chiming in at church with a voice that his father joked got him strapped by his teachers as a child. Mr. Rouse played a mean horn, the trumpet, with The Galt Scout House Band, a local Big Band, back in the 50's. Drew's parents bought him his first guitars, an acoustic then later an electric and always did their best to support his calling. Drew's great grandparents and grandparents, on his fathers side, opened and operated "Rouse's Music and Electric" the first music store in their area. Drew is related to the legendary Canadian singer/songwriter Gordon Lightfoot on his Father's side. Drew was very young when he first heard his Dad tell a story about Gordon and himself. As kids they would go up to their Aunts cottage on summer breaks. Their Aunt would ask Drew's Dad, Calvin, to get Gordon to go fishing or play ball… etc. He did what he was asked, but Gordon always refused and instead, thankfully, sat out at the end of the long dock playing his guitar, singing and writing. Drew's Dad covered for Gordon but their Aunt always thought it strange. Drew, as a young boy, remembers thinking, that doesn't sound strange at all, that sounds good.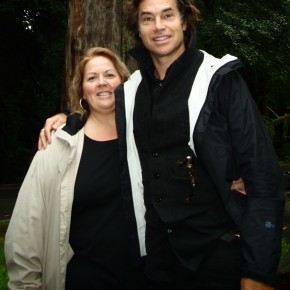 Jane Barr: Yes Jane is Drew's sister but she is also a mother of two, a wife of one and runs her own very successful HR (human resources) firm, HR Executives. Jane was Drew's brilliant and resourceful manager and booking agent for many years and still offers support, counseling and her expertise whenever possible.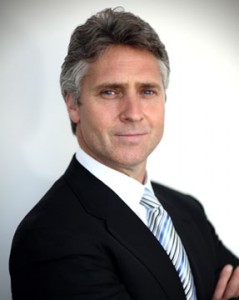 Peter Rouse: Yes, Peter is another one of Drew's big brothers. Peter heads his own very successful and long standing Executive Retain Search firm, Rouse Resources based in Toronto, Canada. Peter was executive producer on two of Drew's albums and on a few other of Drew's recordings. Peter is the man with the plan… whenever Drew calls.
Chief Roger William: Roger is an eco-warrior extraordinaire of the Chilcotin (said: Tsilhqot'in) territory. Roger has been protecting his peoples lands from mega- corporations and exploitation for decades. As Chief and Councilor for the Xeni Gwet'in people, he has tirelessly fought to protect the environment, its many wild inhabitants, his culture and the sacred homeland of his people… plus, some of Canada's last and truly wild Horses. Please checkout www.xenigwetin.com and www.tsilhqotin.ca Please voice your support for this brave First Nation, Wild Horses and help SAVE FISH LAKE!                                                                                                                            
Dorian Wolff: Dorian is a amazing musician, recording engineer, producer, photographer and just a heck of a good guy. Dorian was born in Vermont but now lives, works and creates in NYC. Dorian co-produced and masterfully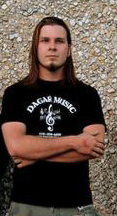 engineered two of Drew's most popular indie albums. Drew says Dorian is like a new and improved Rick Rubin when it comes to music producing. Check out Dorians music projects online and when in NYC: www.dorianwolff.com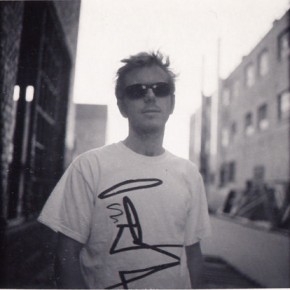 John Carr: John and Drew go back to the meat packing loft days, in NYC. John is a truthful and thought provoking political artist who now resides in L.A.  John's work is a perfect example of the expression "a pictures worth a thousand words". His work has graced the covers and pages of most, ballsy and progressive, publications. John is always spot on and he calls them as he sees them. His images have been speaking truth to power, through their insightful and potent images, for almost 2 decades.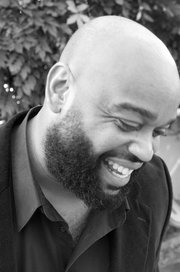 Marlon "Boom Boom" Grace: Marlon is well known on the L.A. scene as the man who can pound the box all night long. Marlon specializes on the Cajon box drum but also plays the kit, composes, is an actor and comedian. Marlon has performed with Drew for years on all types of stages. Marlon's super sonic beats can be heard on Drew's 6th album "Singing to The Choir". Check Marlon out live in L.A. and online and find out why Drew calls him "Boom Boom"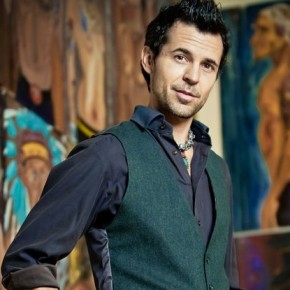 Jeffrey Vincent Parise: Jeffrey is an L.A. based actor, painter and musician. You have more than likely seen him on any number of your favorite TV programs. Jeffrey has accompanied Drew on stage for years, playing hand drums or on the Cajon box drum. Jeffrey's paintings have graced the walls of L.A's hippest galleries. His "Naked and Famous" painting series is a must see. It's always a good time when Jeffrey is in the house.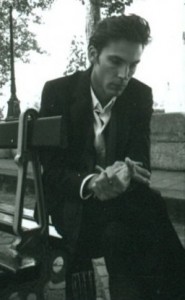 Alvin Scott Barnhill: Alvin is a poet, singer, songwriter, model and musician. Alvin was born in the U.S. but now calls Paris, France home. You can catch Alvin on the underground scene in NYC and Paris. His style, charisma and vocal style is like catching Leonard Cohen at his best in the 70's… but with a new and improved vibe and a totally original sound that is all his own. Drew and Alvin have shared stages in Paris and NYC and will be performing together again soon. Checkout Alvin Scott Barnhill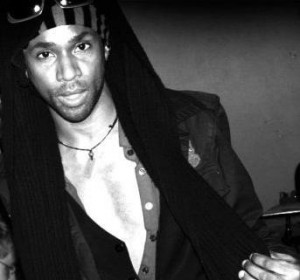 Chris Rouse: Chris and his super funky style has been aROUSEing audiences worldwide… Chris is a totally original funk monster… whether it is on guitar, keys, full band or pure vocals acapella, doesn't matter… Chris lays it down like no other. Chris is based in Toronto, Canada but tours internationally. Chris and Drew met many years ago at a bus station and started performing together soon after. They put on "The Rouse Show" for a time in Toronto and share a stage whenever possible.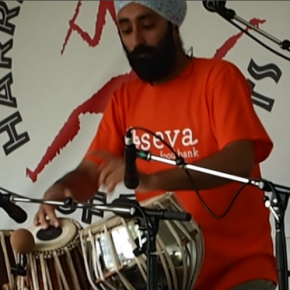 Gurpreet Chana: Gurpreet is a world class musician, performer and tabla drummer. Gurpreet lives in Toronto and has spent time in London England and tours internationally. Gurpreet and Drew have performed together numerous times and always with the same effect… brilliance. Gurpreet graced Drew's 5th album "The Flesh and The Spirit" and is featured on the songs "Way Down" and "kickin it". Please check out Gurpreet's website.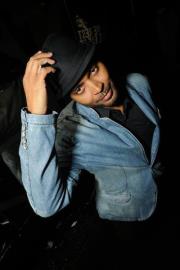 Davidson Elie: Davidson heads up numerous entertainment ventures in Toronto, Canada. One such venture is IDRUM, a percussion group that performs live in clubs and at other venues. Davidson is a brilliant and accomplished djembe master percussionist who has performed with Drew numerous times in Toronto and Los Angeles. Check out Davidson and the IDRUM drummers next time you are in Toronto. More on Davidson at: DCONCEPT
Mahatma Mustafa Reza: Mustafa Reza is an old friend of Drew's. He is a poet, warrior for justice and restauranteur in Vancouver, Canada. Drew performs regularly at Mustafa's awesome venues. Check out Mustafa's fine foods and venues at: www.eastiseast.ca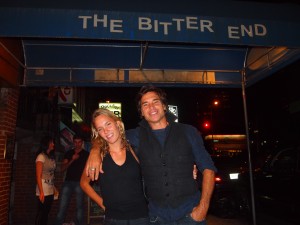 Laura Swift: Laura is a beautiful and brilliant writer, talented singer, pianist and bass player.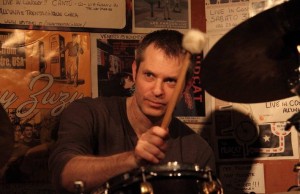 Paul Townsend: Paul is one of the most musical drummers you will ever have the pleasure tohear. Paul plays the drums like Beethoven played the piano… with extreme emphasis on not over taking the melody, lyric or song. Paul resides in Vancouver, Canada and plays with a wide range of musicians and artists there and elsewhere. Paul and Drew team up whenever possible and wow, what a sound.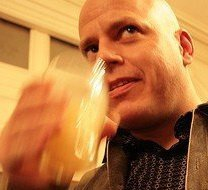 Stephen Burns: Stephen was born in Canada but now lives with his family in the mountains above Santa Cruz, California. He is a musician, motorcycle enthusiast… and long time supporter of Drew's music. Stephen has worked and reworked Drew's website, helped book shows, radio spots and always has a spare room open for Drew and friends on the road.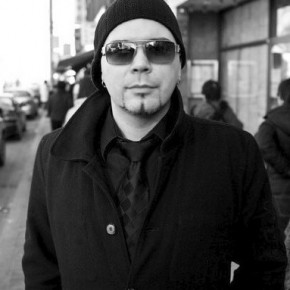 Adam Bowman: Adam resides in Guelph, Ontario but tours internationally. Adam is Canada's king of funk on drums… a truly progressive and  professional funky drummer. Adam tours with Drew here and there and has done some t.v. spots with Drew. Check Adam out performing with Chris Rouse in Toronto. www.adambowman.com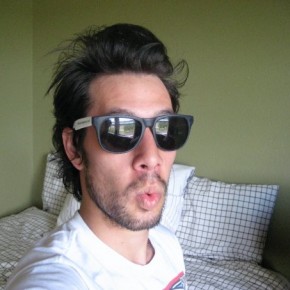 Matthew Charles Fellenbaum "Fat Matt": Matt is an amazing base player and a fantastic live performer. Matt hails from the great state of Texas but has tour Worldwide. Matt played for years with indie band "Barefoot"and toured north America with Drew. Matt's base playing can be heard on Drews 5th album "The Flesh and The Spirit".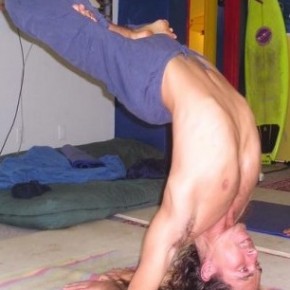 Kristjan Stjerne: Kristjan the Yogi… lives, surfs, teaches yoga and creates in San Diego, CA. Kristjan masterfully presented asana on stage to a full house, while Drew played on, at The Viper Room, L.A. A truly inspiring and inspired soul.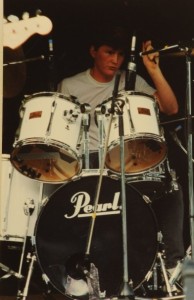 Glen Hughes: Glenn is a drummer, guitarist, bassist, songwriter, music engineer and producer. Glen lives, performs and owns a recording studio in the town of Kitchener, Ontario. Glen played drums for Drew's first band way back in the day and continued to perform with Drew off and on over the years. Drew just hooked up with Glen again recently to record at Glen's studio and have Glen lay down some drum tracks for Drew's latest album due out early 2012. This is a very dated photo but it was the only photo we could find with Glen on the drums! Please checkout Glens recording studio at: Courtland Avenue Studios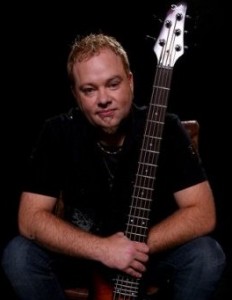 Dennis Napper: Dennis is an amazing bass player, guitarist, songwriter, singer and performer. He is a world class musician who loves his small Canadian hometown. Dennis resides in Cambridge, Ontario but tours internationally with a few different acts. Dennis can seamlessly move from one style to the next, he is a true pro! Dennis has played bass and did backing-up vocals for Drew many times over the years. They will be sharing a stage again soon and if you are lucky enough to catch them you will see what years of playing and performing original music is all about.
Kyle Ryan Hagen: Kyle lives in Vancouver, Canada. He plays electric and stand up bass all over Vancouver with many different bands of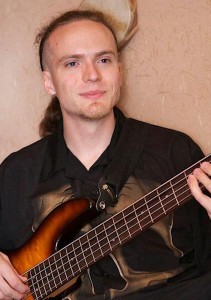 vastly different genres. Kyle plays everything from metal to gypsy jazz, fluently. Kyle has perfect pitch… need we say more? No really, perfect pitch! He can pickup any original song instantaneously and he lays down flawless, melodic and powerful lines everytime. Kyle can sit in on any gig and nail it first time through, live in front of an audience with no rehearsal. Kyle is a truly gifted and widely versed bassist. Kyle toured Europe with Drew and performs with Drew regularly in Vancouver, Canada.
Dave Manson Dave is a super skilled and bouncy, John Bonham-esq style (and more) of a drummer. Dave tours the Canadian west with Drew and is an absolute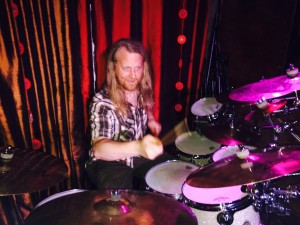 pleasure to be around and perform with.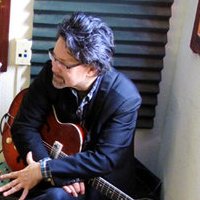 Stephen Nikleva: Simply, one of the best guitarist I've had the honour to play with yet!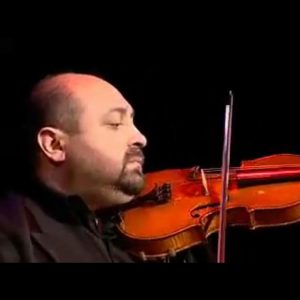 Lache Si Carmen Cercel: aka:"The Mystro" A outstanding musician with countless accolades and a true World musician playing through and across musical genre's and styles effortlessly, from Roma Swing (Gypsy Jazz) to Classical and pop favourites!  
Kane Christopher Rouse: Kane is a world class aeronautical designer and aerospace engineer. He has designed planes and alined systems for the worlds top manufacturers. Kane managed Drew's career off and on and was a co-producer on numerous recordings and an executive producer on two of Drew's albums. Kane has always been there to help push it through… with amplifiers, tour buses, brian storms, road trips, all nighters, early morning meetings, through the lovers & the haters… he's always applauded. Kane is a constant and long standing supporter.
There are many artist who have performed with Drew on countless stages in many countries, these are just a few greats that Drew would like to recognise. 
Fallow Drew On Social Media: