Keeping it simple! Please do the same.
If your venue would like to book Drew direct for a music performances or to license his music, please contact us directly at:

Contact Us!

Thank you

!

Please include in your message answers to the questions below:
LICENSING:
1) Drew acts, in part, as a "Green Publisher". Meaning, Drew only licenses his music to people who are dedicated to spending their time and energy improving our environment and peoples lives… in short, saving the World. Others need not apply!
Media Bookings:
1) Name of the media corporation you represent or are affiliated with.
2) Have you contacted or been contacted by an agent in regards to booking Drew? If so, Who?
3) Name all sponsors.
4) Where?(Address, City & Country)
5) When?(Date & Time)
CONCERT BOOKINGS:
Drew plays everywhere and everything from huge festivals, bars, halls, supper-clubs & yes, he even does cafe's & house concerts too:) Please note that Social Media sites have algorithms that limit professional performers visibility once they recognize them as professional performers. They do this to try & force professional performers into buying advertisements on social media. This is the reality of it & so social media works best for fixed location venues & for their patrons who check-in to see what is happening locally but it is rather ineffective for touring professional performers unless they buy ads, which is often not cost effective.
1) Who? (are you). What? (Type of venue). Where? (Address, City, State & Country). When? (Date & Time).
2) Is it a private or public function?
3) Is the performance sponsored by an organization, corporation, political group, non-profit, product or industry…etc… or have any affiliations to these? If so, name the organizations, corporation, products and all other affiliations.
4) Do you have a full or partial back-line? Please include back-line gear list, P.A. specifications & room/hall/venue size.
5) Drew performs solo or with a band. Drew's rate is negotiable. $200.00 is added on for each accompanying band member. Transportation and lodging is extra.
6) Have you contacted or been contacted by an agent in regards to booking Drew? If so, Who?
7) What type of security will be present for the show? Drew always brings his own private security too.
SPEAKING ENGAGEMENTS:
Drew does 2 hr talks on:
The Native European Peoples.
The Aesthetic Of The Native European Peoples
On Racially, Ethnically, Culturally, Spiritually & Territorially Specific Indigenous Identity
The Hazards of Genetic Engineering & Bio Weapons: The weaponization of our food & viruses.
Consciousness & Nature: How well our actions & beliefs match & how this effects our environment.
The Way Of The Native European Shaman
Native European Calisthenics & Organic Foods
The Interconnected Perspective: Creating the wide mind.
Mind Triggers: Recreating the critical, rational, disciplined, logical & reasonable wide mind.
True Green: How to navigate the green-wash economy
VibeTriber: How to become an effective Native European Modern Warrior.
The Middle Path: A practice in homeostasis through traditionalism.
The toxic effects of the biocide & petrochemical paradigm on the human body.
Parallel Paradigm Shift: On the lean, clean, green, unconsolidated, renewable energy Conservation & innovation paradigm featuring Geothermal Power.
Native American Peoples & Native European Peoples Rights & Title in Canada, The America's & in Europe: Covering the colonization of old & the weaponized 3rd world neo-colonization of now, genocide, cultural genocide, anti-culture multiculturalism, rights & title, the non cultural-marxist version of decolonization. Plus Re-Wilding North America & Europe.
The Way Forward: Covering Geothermal energy, solar, off shore wind, tidal, kinetic renewable energy systems… & clean coal & including uses for traditional fuels.
Geothermal: A blueprint of how to build our communities around geothermal energy.
The Native European Peoples indigenous Identities
Racially, Ethnically, Culturally & Spiritually Specific Native European Indigenous Identity combined with God The AllFather, Ancestor & Earth worship.
Traditionalism, Nativism, Nationalism & Native European Identity
The messianic abrahamic continuum mess.
Native European Calisthenics Retreats:
Drew has taught Native European Calisthenics all over North America & Europe for over 17 years. He built and operated his own hot Heathen-Calisthenics studio which he personally designed & built to be the "greenest" hot calisthenics studio in California. Drew teaches a variety of Native European Heathen Calisthenics seminars. Drew does a week long intensive, with a focus on: maximizing and balancing strength and flexibility, while opening the hips and thoracic spine. Drew can be booked by the day and offers Native European Calisthenics, Beginners, Intermediate & Advanced classes, restorative classes, Posture Clinics, Therapeutic Flying /Partner Stretching Workshops & Hips and Thoracic Spin Opening Workshops.
Drew does not usually book the retreat space. Just contact Drew with potential dates, get together enough friends, students or attendees. Find a nice location with a warm room, book Drew out and he will meet you and your group there ready to go. Raw, local, family farmed organic foods must be available.
Drew's rate varies according to location, size of group and how many days. Please email at least 2 months prior to potential retreat dates to schedule. For more info: Contact Us.
Heathen Calisthenics
Thank you for your interest!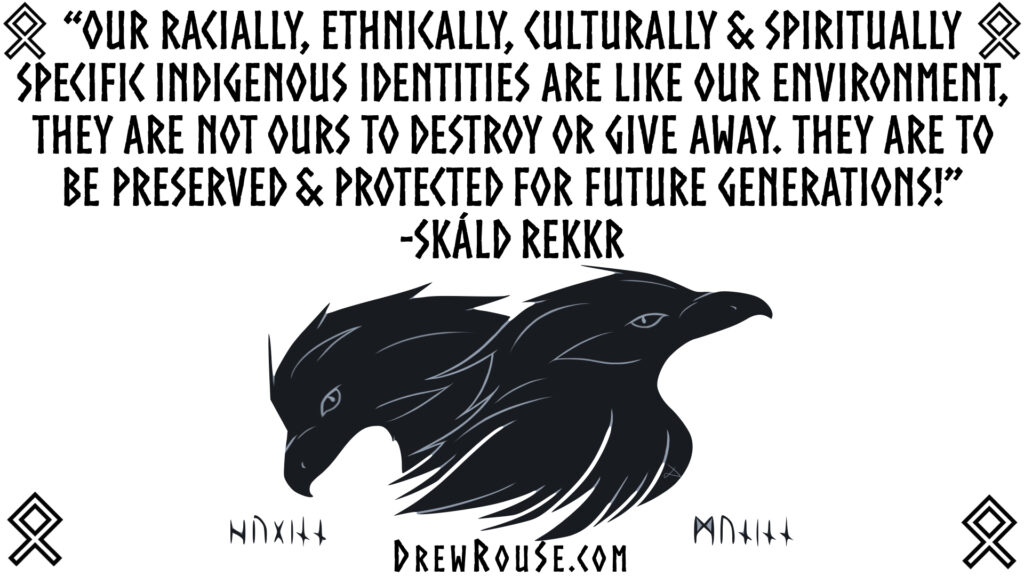 Fallow Drew On Social Media: